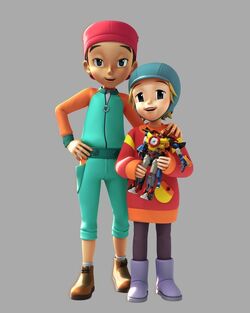 Nathan (OGong/오공)  is a computer genius and techie. He especially adores his younger brother, Timmy . Despite his fear of heights, he overcomes his obstacles to become Tobot W's pilot. 
His thorough personality gradually earns him the title of Quatran's team leader. [1]
Fiction
Voice Actor: 함원진/Ham Won Jin (Korean), Matt Edworthy (English) more...
Tobot
Tobot Athlon
Personal
Appearance
Personality
Relationships
Trivia
Background
Resemblances
Notes
Gallery
Links
References
External Links